I decided to start with making small foxes and experiment with materials a bit.
I like foxes. Especially since I saw one about two months ago while I was running through the gardens of Schönbrunn. Normally I don't see a lot of animals in the city. But there he was, early in the morning, crossing my path from the left and disappearing behind the trees again.
The fox is also for Anke Tröder. We never met in real life, but she supports my creative ambitions for years via the internet, and I know that she likes foxes, too.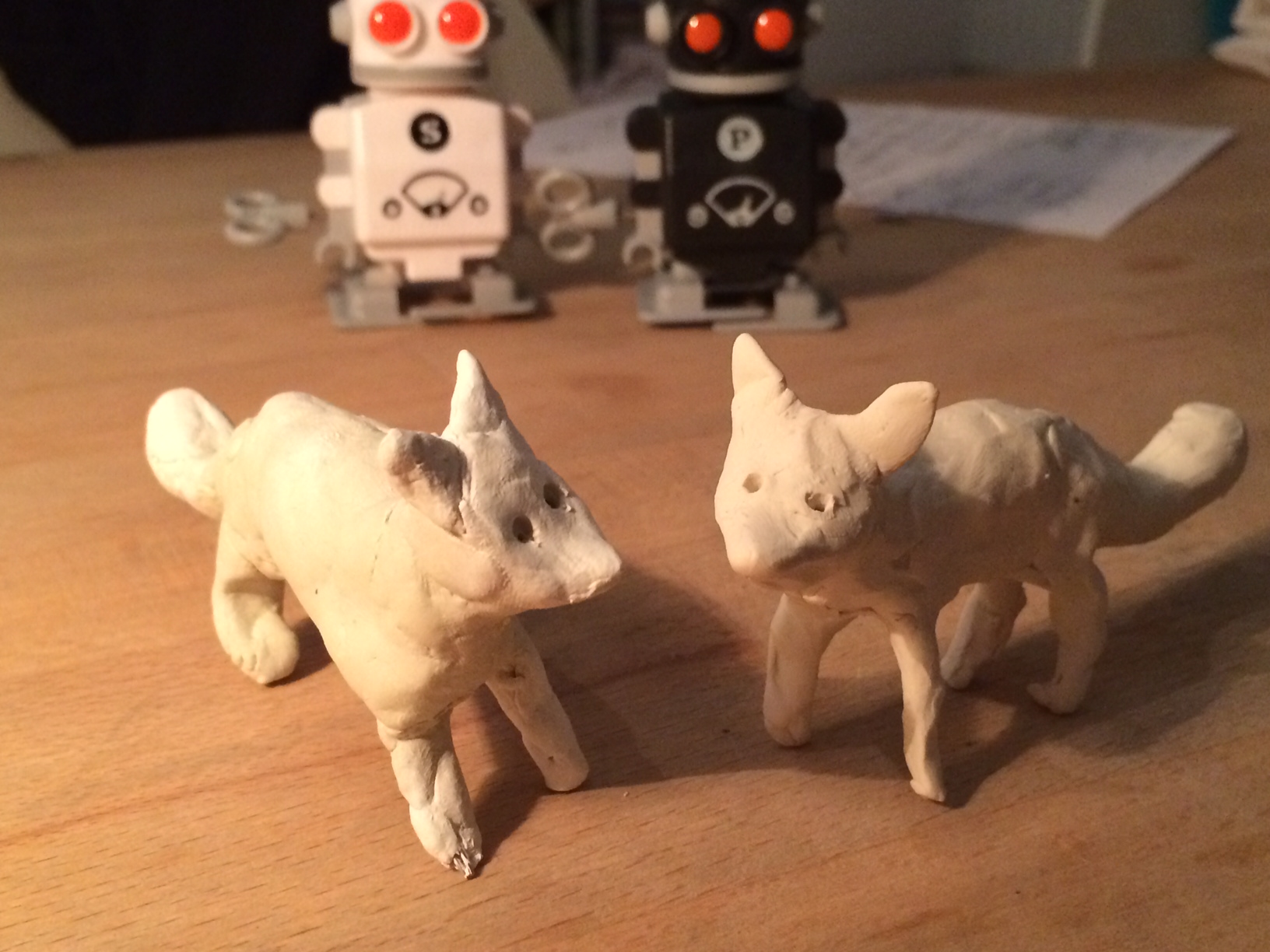 So here are two foxes for a start. They are not anatomically correct yet, as this is more about experimenting with materials. One is made from Keramiplast, a material I find quite hard to work with, especially for tiny figurines. This is why the fox on the left looks very weird. Maybe I have to use more water or prepare the material, though it says you can use it out of the box. I don't know. The right one is made from plasticine. I love working with it, but it stays soft all the time, which is not ideal.
Here they are in the making.
Someone told me to try Super Sculpey. I will buy some tomorrow and make another little fox. And I must have some Fimo left, I will try that as well.
Both foxes have a "skeleton" made from thin wire and tinfoil. When I looked at this one, I thought I could maybe become a dragon or a dinosaur as well. Maybe next time!
I am still in the phase of testing materials, but once that is done, I will make other animals as well. And then I am going to re-enact the video of WHAT DOES THE FOX SAY. (Don't laugh, I am very serious about this!)