Today I went to a new huge art supply store. It is in walking distance from my flat, so I do not have to go to the other end of the city by underground to buy some paint. Yay!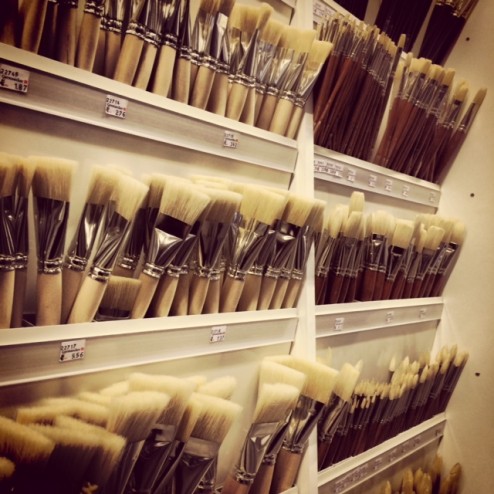 I bought a brick of Super Sculpey and made another fox.
Super Sculpey is by far the best material I worked with. It is soft like plasticine, and hardens without losing the details when you bake it in the oven.
Then I tried a new printing block I also bought at the store. It is called Easy Print and is made of 3mm sponge rubber plates, glued to a cardboard. Used to lino cutting, it was quite difficult for me to cut the rubber. Carving big patterns works well, as you can just peel off the material you do not need, but I could hardly manage to cut fine lines.
But I have been thinking about the idea of  deconstructing the shape of animals to geometrical patterns for some time now, so this was a good exercise.
As the Easy Print Fox was losing his limbs when I tried to wash off the paint, I decided to make a traditional linocut of the deconstructed blue fox. I think he turned out nice, and he will have some deconstructed animal friends soon.